Wings In Flight
Assorted Bee & Wasp Photos ~ the wonderful world of Bees!
(some still in need of ID)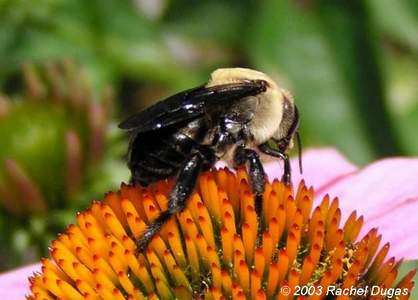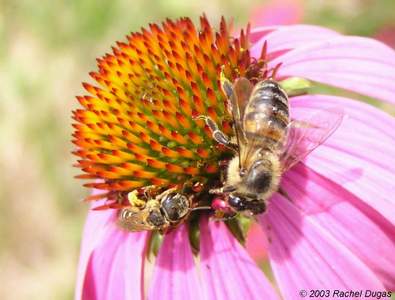 Above left - Bumble Bee. Right - Honey bee.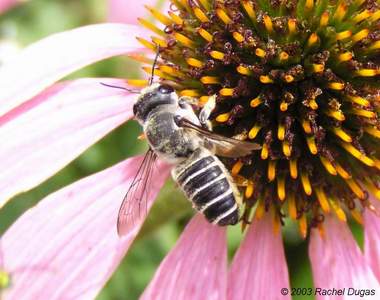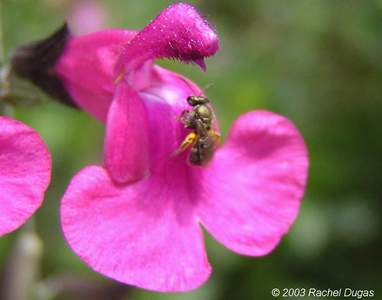 Above left - Leafcutter Bee. Right - Aphid bee (?) Very tiny on this Salvia gregii flower.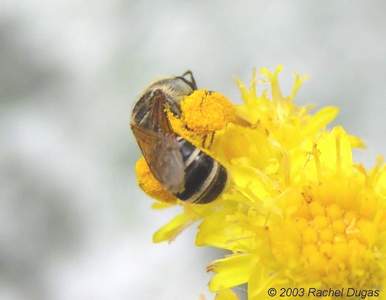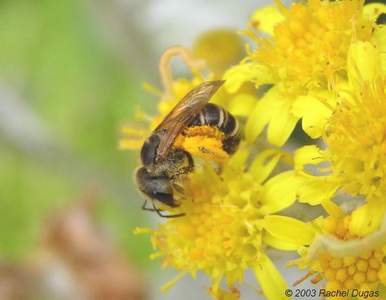 Above - Bee with very heavy pollen sacs.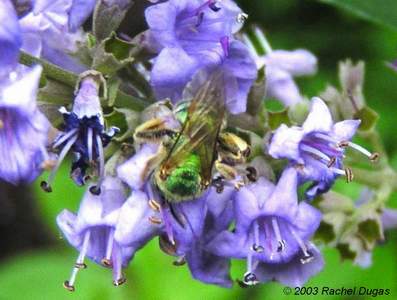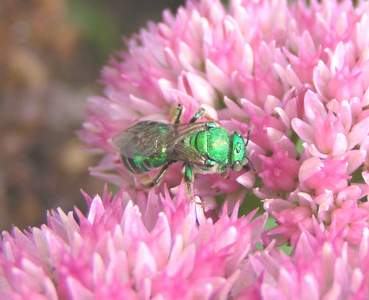 Above - Green Bee (?)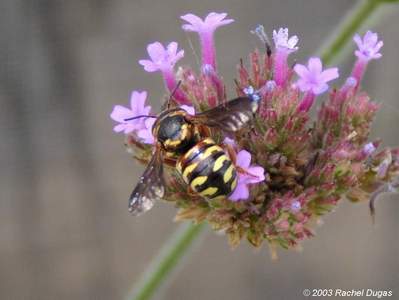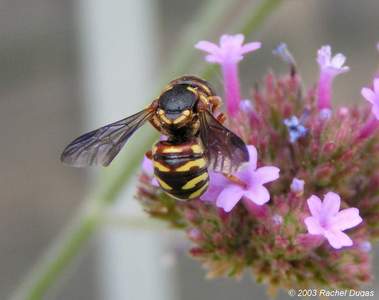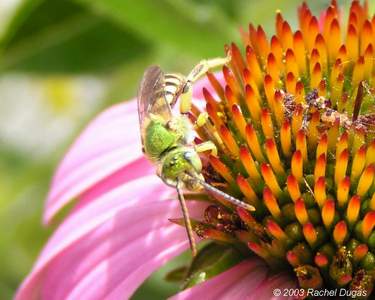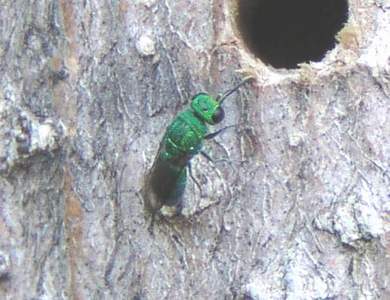 Above Right - Parasitic Wasp, here waiting for a Solitary Bee to leave a hole so that it can place its own egg into the cell thats been made.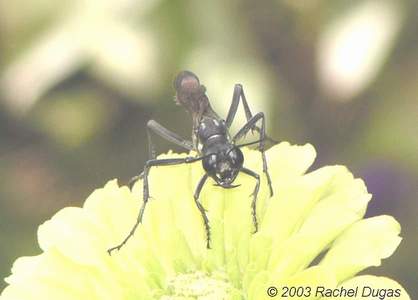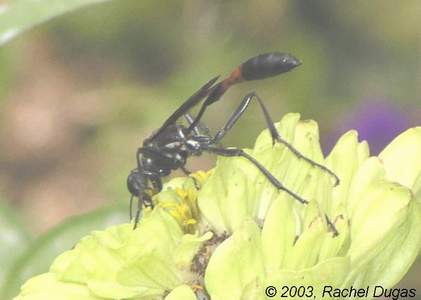 Above - Parasitic Wasp on Zinnia flower

Return to - Gardening for Bees
Copyright © 2020 All rights reserved. 11021